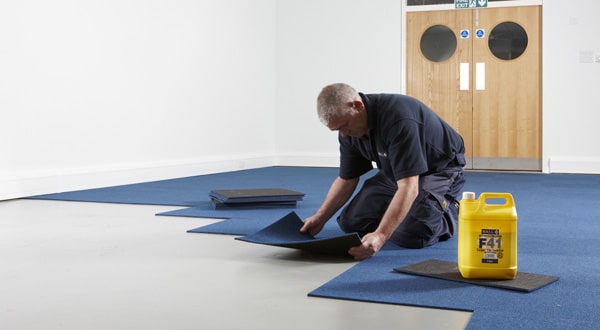 When specifying and installing floorcoverings and accessories there is a wide range of products on the market to suit a variety of applications. With so many different materials available there is no 'one size fits all' rule when it comes to choosing an adhesive.
Each adhesives company uses a distinct formulation, and products that may look very similar at first glance can have completely different reactions. It is therefore important to always check compatibility with products, as flooring specifiers and contractors can be at risk of facing costly replacement bills should failure occur.
The Gradus discussion paper was created in partnership with F. Ball and Co. Ltd
, the UK's leading manufacturer
of floor preparation products and flooring adhesives.
Available to download from www.gradusworld.com, the paper explains some of the pitfalls to be aware of when installing floorcoverings and accessories and looks at how to make sure the adhesives have been tested for use with the products being installed.
Keith Oakes, author of the discussion paper and Technical Director for Gradus, comments: "One adhesive may seem much the same as another, but this is simply not the case. If the adhesive chosen is not compatible with the product being installed then an installation failure is highly likely to occur.
"This discussion paper provides a useful guide to stop flooring specifiers and contractors coming unstuck when it comes to adhesives."
To download a copy of the 'Flooring coverings, accessories and adhesives' discussion paper, please visit www.gradusworld.com.