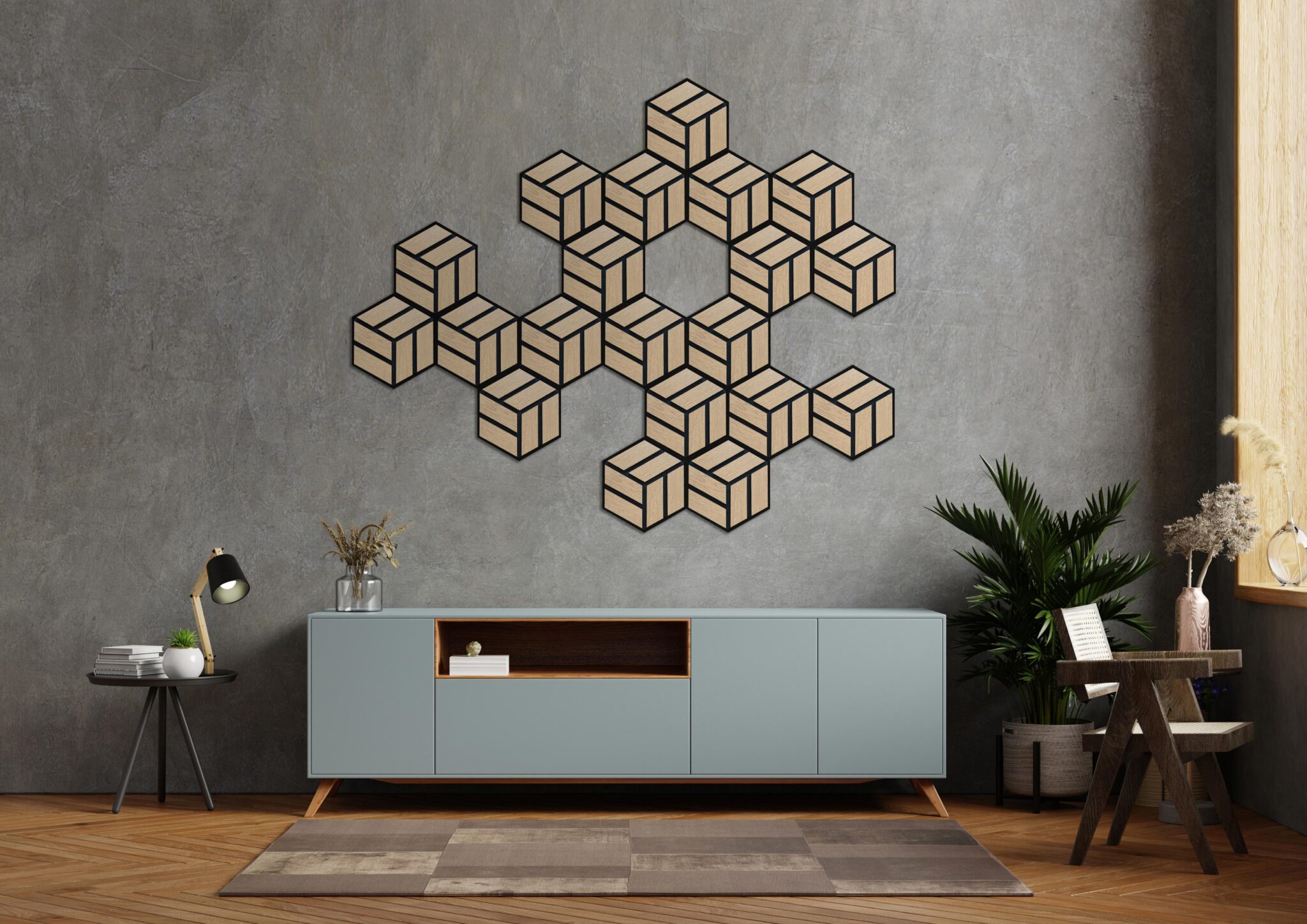 With this unusual wall decoration, you can bring the walls to life and create an individual
atmosphere in any room in just a few simple steps. Less or more, symmetrical or asymmetrical,
tightly or loosely arranged. Unpack, stick on, done.
It's wonderful to be able to create oases of calm in your own home or other places. Reverberation-
reducing, sound-absorbing elements, deliberately placed on the walls, can work wonders. One way
to do this is to use the "FN Acustico HEXAGO" hexagonal acoustic elements.
Design:
The hexagonal shape of these reverberation-reducing elements provides scope for an almost
infinite number of possibilities for arranging the elements in relation to each other on the wall and
thus for an individual design of the room. Numerous decors and colours of the surfaces additionally
extend the possibility of individualisation by combining different decors on the wall.
Structure:
The product consists of approx. 9 mm thick polyester felt. The beautiful look is created
with MDF slats, which are in turn covered with decorative foils or real wood veneers.
Function:
This product has two functions. One is to beautify the room and is purely decorative.
The second function is to reduce reverberation. Sound waves emitted by noise sources hit the
product. The PET felt in particular absorbs these waves and deflects them through its construction
as a tangled fibre network, so that some of them get lost in the felt and cannot be reflected again.
This reduces the room reverberation and makes the room seem quieter.
Assembly:
The hexagonal elements are simply glued to the wall with assembly adhesive in the
the arrangement that corresponds to personal design preferences.
For more information visit www.fnprofile.com